With shared branching, PrimeTrust members can visit thousands of office locations in cities all across the United States to do their banking.  In other words, shared locations are a nationwide extension of your local branch.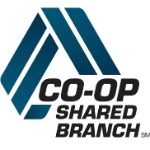 Now whether you're across town or across the country, you can access your money at one of over 5,000 shared locations!  Need to deposit a check?  Make a loan payment?  Transfer funds from one account to another?
You can do all that and more at any Shared Branch location.  All you need is the name of your credit union, your PrimeTrust account number, and a valid government-issued photo ID (like a driver's license).
Benefits of Shared Branching
Conduct your banking at no additional charge at any Shared Branch location nationwide

All Shared Branch transactions will appear on your monthly statement

Choose from over 200 Shared Branch locations in Indiana and over 5,000 nationwide

Make deposits, withdrawals, balance inquiries and loan payments

Transfer money between accounts

Purchase money orders, travelers checks and cashier's checks (Where Available)

Receive cash advances (Where Available)

Our Updated Shared Branching Hours (Effective July 6th)
Bethel: Available Monday through Saturday during business hours. (Lobby only)
Madison: Available Monday through Friday during business hours. (Lobby only)
Broadway: Available Monday through Saturday during business hours. (Drive only)
Find a Shared Branch Location Near You

Look for the Co-Op shared branch logo, call
1-888-SITE-CO-OP
(888-748-3266)
, visit
sharedbranching.org
or use the branch locator below: 
Get the Shared Branching Locator App