Prime Trust Financial Credit Union


OPEN AN ACCOUNT
---

Get A LOAN
---
Apply for loans online.

PrimeTrust Financial FCU members should know that your credit union is a safe place to save money. PrimeTrust Financial FCU has sound financial policies and receives high rankings annually from regulators for safety and soundness practices and management of risk. Deposits at PrimeTrust are protected by the National Credit Union Share Insurance Fund and by Excess Share Insurance to at least $500,000 per individual depositor – the same as or more than any other federally insured financial institution. That means backing by the full faith and credit of the U.S. government. PrimeTrust Financial FCU is well capitalized and is in solid financial position to meet the saving and borrowing needs of all its members.

Members should also be aware that scams have already been reported, trying to alarm consumers. In this sophisticated scam, the scammers are communicating that a bank or credit union is under Federal Bureau of Investigation (FBI) review and the person needs to withdraw out their cash from their bank/credit union or risk losing it.  Please be aware of suspicious calls or emails at all times. You can always call us at 765-289-2148 if you have any questions.
We're excited to share that Soup Crawl will be returning for the 11th year on Thursday, October 5th in Downtown Muncie.
Tickets will be available in the coming months.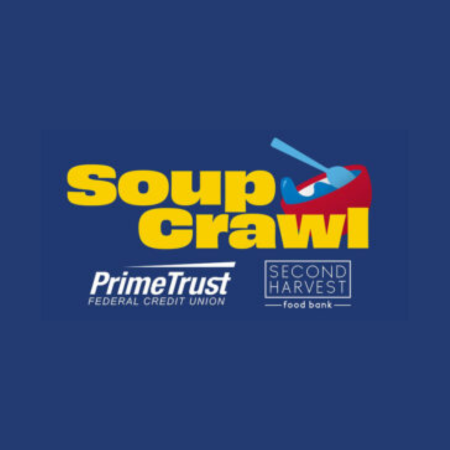 Proudly supporting muncie juneteenth 2023
All are welcome to a community celebration of Juneteenth on Saturday, June 17th  from 2-9pm at McCulloch Park. 
Celebrate the past with consciousness
to inspire the future, while focusing on
Enjoyment, Education, & Empowerment.
Boulder falls with the berenstain bears
Join the Berenstain Bears for an evening f family-friendly fun at Boulder Falls on Tuesday, July 11th at 5pm.
Enjoy a game of putt-putt, play some games, taste some ice cream, and meet the Bears at our annual FREE summer event!