Jennifer Wilson:
An A Team Success Story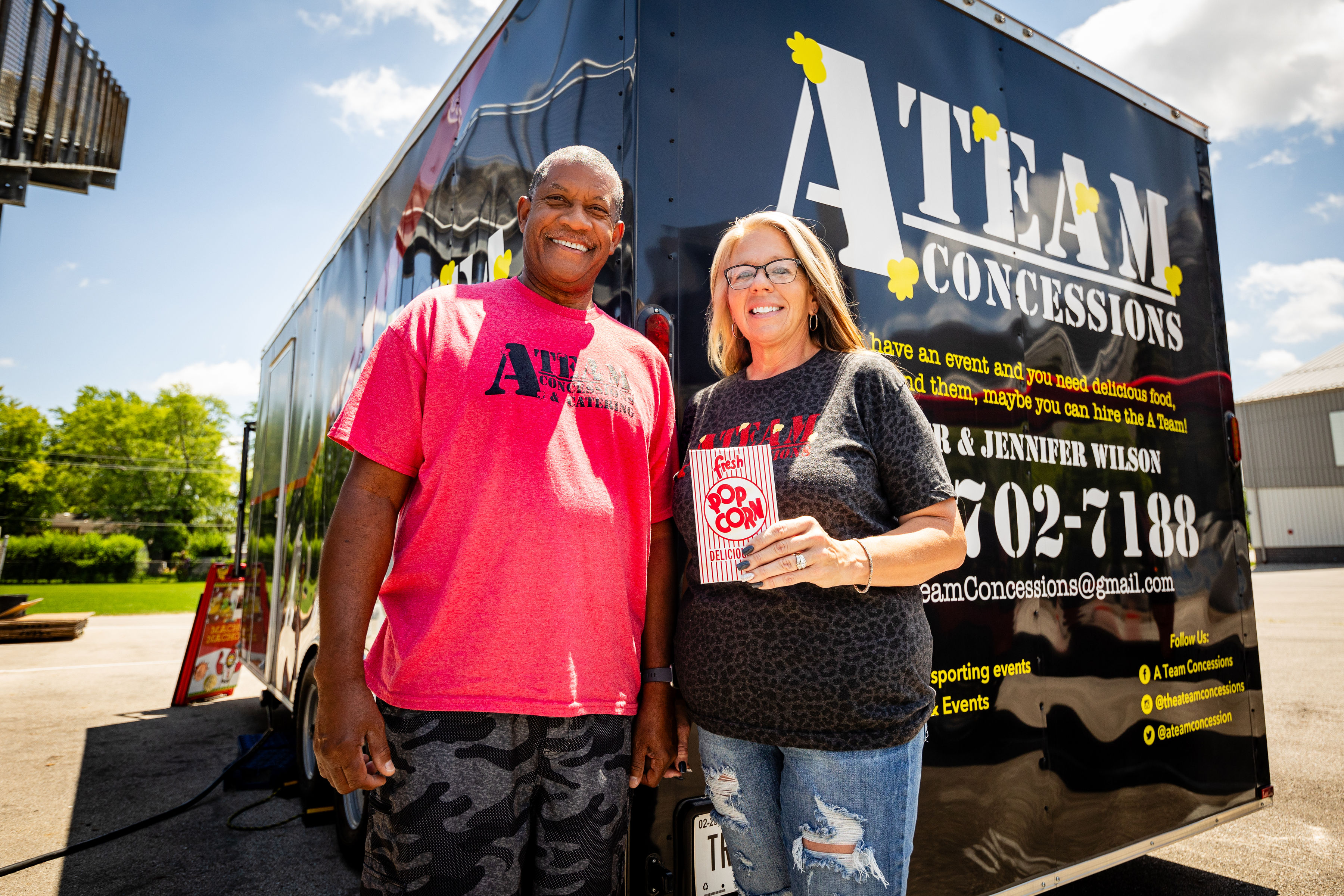 Jennifer Wilson is a woman of many talents. She is a successful entrepreneur, a dedicated community volunteer, and a passionate advocate for women in business. Wilson is the owner and operator of A Team Concessions and Catering, a food service business that operates at Ball State University and other events across the Muncie community. She also runs the A Team with a ton of support and help from her husband, Frazer. 
Wilson started her business in 2019 after working for the previous owner for 10 years. She knew that she wanted to start a second business, but she was also nervous about taking the leap. However, she was determined to succeed, and she worked hard to make her dream a reality.
Wilson's business has grown rapidly since its inception. During the pandemic, Wilson was able to pivot and start selling Cardinal Corn out of the back of her car at the Makers Market. Once the pandemic restrictions were lifted, A Team Concessions and Catering found new life at Ball State and quickly regained its popularity.
In addition to operating at Ball State events, A Team Concessions and Catering also offers catering services for weddings, corporate events, and other gatherings. The business is known for its delicious food, friendly service, and affordable prices.
Wilson is passionate about giving back to her community. In 2022, she organized a food drive for the Muncie Soup Kitchen. The food drive was a huge success, and it helped to provide much-needed food to those in need. Wilson is also a member of the Muncie Chamber of Commerce and the Muncie Women's Business Network. Wilson is also the President of Community Business Connections (CBC).  She is committed to helping other women entrepreneurs succeed.
Wilson is an inspiration to other entrepreneurs. She is proof that hard work and dedication can lead to success. She is also a strong advocate for giving back to the community. A Team Concessions and Catering is a valuable asset to the Muncie community, and Wilson is a role model for aspiring entrepreneurs.
We at PrimeTrust are proud to have played a role in helping Jennifer's dream and story come to life. Things are definitely popping at A Team Concessions and Catering!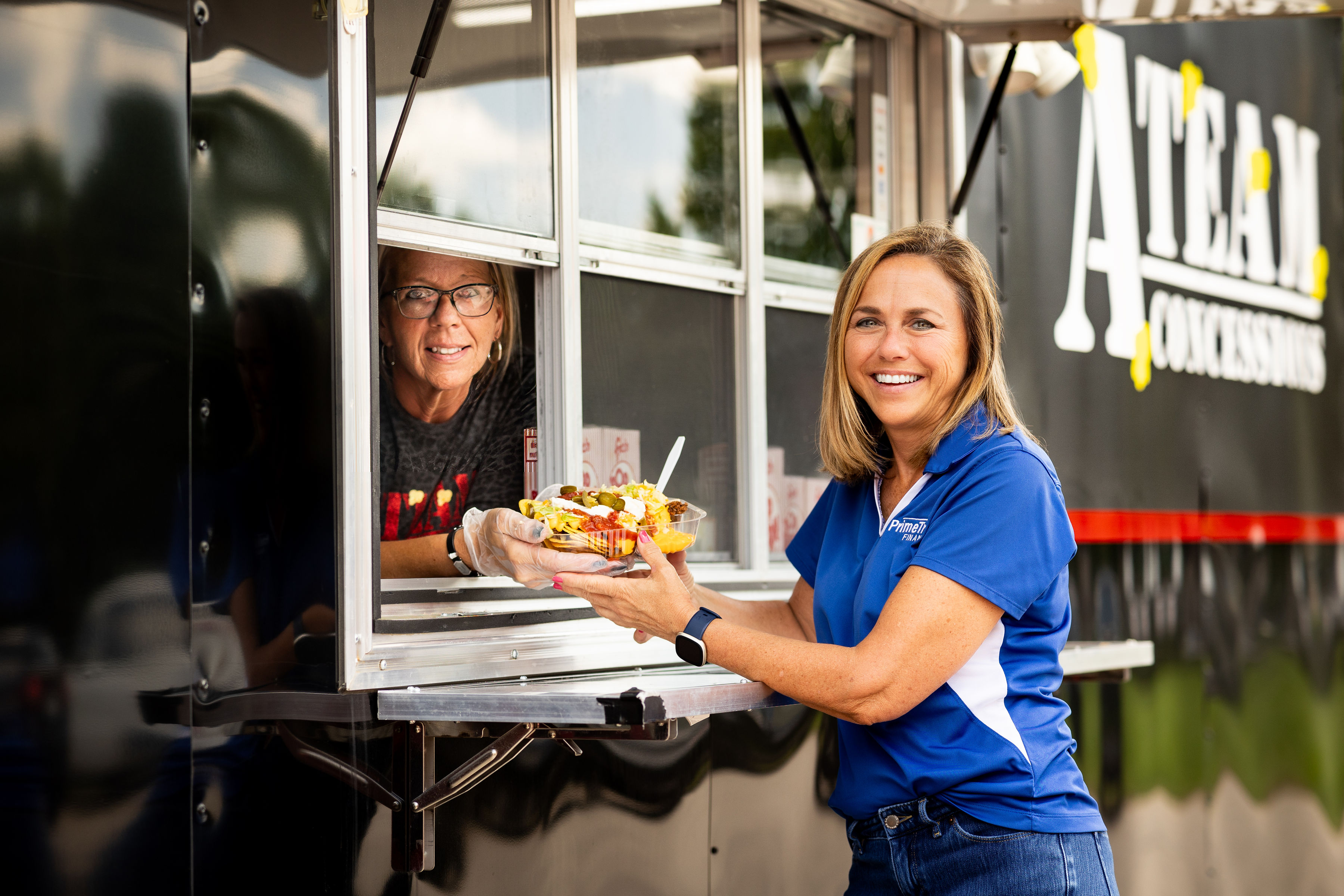 Let's Start Something Together
You deserve a lender with the right tools to provide capital to your business venture. But you also need a partner that's there for you when all you want are simple, easy-to-understand answers.
When you start a commercial lending relationship with PrimeTrust Federal Credit Union, that's exactly what you'll get.
Whether you're well established or a small business start-up, our experienced team of lending professionals can help you select the right financing options to meet the unique goals of your business.
Interested in becoming a member?
Contact the PrimeTrust team to learn more.

Your Story Matters Here