Local Decisions. Locally Owned.
Unlock the Equity in your Home...
...and Use It!

As an owner of a home with equity, you have a great, low-cost resource available to help you finance the changes in your life.
A home equity loan or line of credit can help you manage both planned and unexpected expenses - like home improvements, tuition, debt consolidation, car loans and medical bills.
What is a Home Equity Line of Credit?
A Home Equity Line of Credit, also known as HELOC, is a variable-rate line of credit that uses your home as collateral. Members who apply for an receive a HELOC are approved for a specific amount of credit and can use the funds on a ongoing basis as needed.
Refinance your home and still have the option to tap into the available equity with a PrimeTrust Home Equity Line of Credit (HELOC).  With the versatility of a variable rate and open-ended term mortgage, a PrimeTrust HELOC gives you the ability to access the money you need, right when you need it!
Our HELOC is available as both a first and second mortgage.  So you can receive your money in one lump sum or it can be dispersed to you when needed.  Additional payment flexibility allows you to choose interest-only monthly payments, and your equity balances may be renewed through payments or via PrimeTrust checking/savings transfers without any penalty. 
Home Equity Loan Benefits
Multiple home equity loan products, rates and terms are available
No closing costs 
No loan application or origination fees ($500 early termination fee applies if HELOC closed within two years)
Interest on your home equity product may be tax deductible (please consult your tax advisor regarding deductibility of interest)
You may make payments from your PrimeTrust checking or savings account or by direct payroll deposit
Manage your loan account and payments from the Web with PrimeTrust's eBranch, Bill Pay, eStatement, and Mobile Banking tools

Equity Loan
If you want to access your home's equity but maintain the security of a fixed rate and term, a PrimeTrust Equity Loan may be the right option for you.  Our Equity Loan is available as a Second Mortgage solution to members that qualify, providing a one-time, lump sum cash disbursement.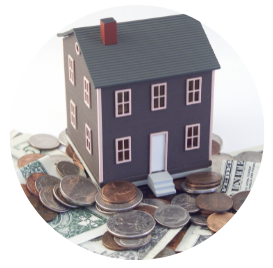 Contact the PrimeTrust team to learn more.

Your Story Matters Here